The Free City of Lion's Arch is a pirating city in Kryta. Once the seat of power in Kryta, Lion's Arch was destroyed by flood when Orr rose from the ocean. After the flood water receded, it was rebuilt by mercenaries and corsairs, where it still exists today as the Guild Home and a melting pot to warriors of all races.
Lion's Arch also contains a portal to the
Hero's Hall
that all races can use - the only currently known others are in
Drascir
, deep in
Charr
territory and on the
Battle Isles
, which was sunk by the flood when Orr rose from the ocean.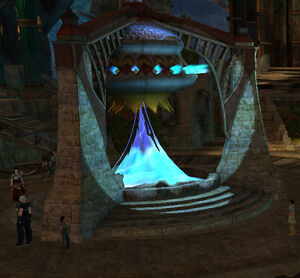 Other Regions
---
Ad blocker interference detected!
Wikia is a free-to-use site that makes money from advertising. We have a modified experience for viewers using ad blockers

Wikia is not accessible if you've made further modifications. Remove the custom ad blocker rule(s) and the page will load as expected.